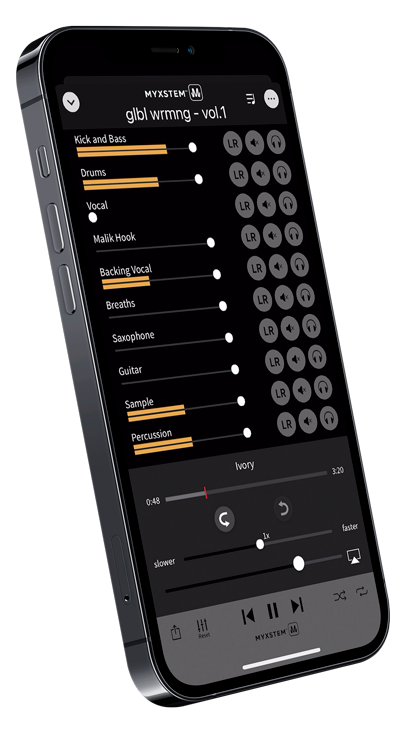 glbl wrmng & pell – vol. 1
glbl wrmng & pell – vol.1 is a MYXSTEM music album release, allowing users to completely control the listening experience.
Featuring mute, solo, pan and fade for each stem along with tempo control*, looping and sheet music. By adjusting the levels of each instrument (stem), listeners can build the perfect mix to play- or sing-along.
All MYXSTEM releases support sheet music, lyrics & notes to create a truly immersive musical experience.
( *  Tempo control currently only available on iOS)



Would you like to release your
own MYXSTEM App?