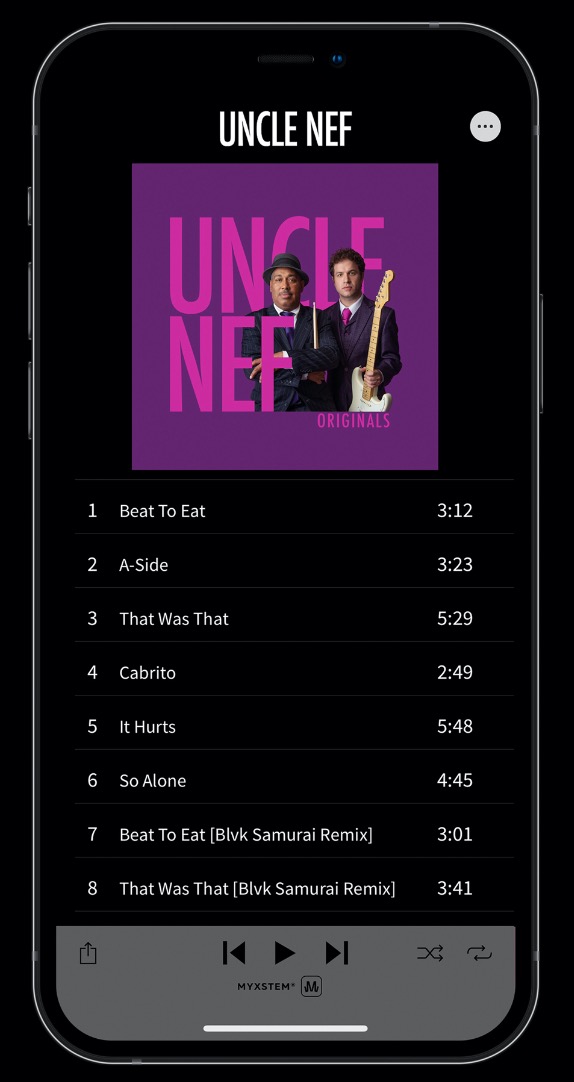 Available on the AppStore now
'Uncle Nef – Originals' is a MYXSTEM™ music album release, allowing users to completely control the listening experience.
The app features mute, solo, pan and fade for each stem along with tempo control, looping and sheet music. By adjusting the levels of each instrument (stem), musicians can build the perfect mix to play- and sing-along.
All releases on MYXSTEM™ deliver interactive audio and sheet music to create an immersive musical experience.

Android Version coming soon!
Sign up for updates
Notation, text
and images